Members of BancorpSouth Bank can have their very own personalized checks made here. With a large selection of high quality personal checks to choose from, you can easily order BancorpSouth Bank Checks, after you pick a design that you absolutely love. Your new BancorpSouth Bank checks will be delivered straight to your doorstep within a few days, so you can get started with handing out checks.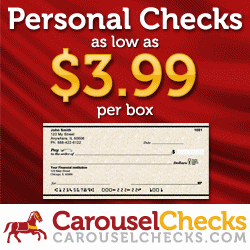 With over 3,500 check designs to choose from, the hardest part will be choosing one of the hundreds of designs that will catch your eye. Whether you prefer
seasonal check designs
,
check designs with patterns
or
beach check designs
, we surely have the check design for you. Submitting your own design is certainly an option. You can create a
BancorpSouth Bank check design
by using your own your
photos
.  Take a little leisure time off to choose a design that will represent you or your company best.
BancorpSouth is a registered member of the FDIC, and offers flexible personal and business banking services to citizens across the United States. In addition to personal and business banking, insurance and mortgage services are also offered to people who need them. With well over a century of financial experience, BancorpSouth needs little representation on a bank check, so your own personal design may go a longer way when your checks are passed out.
A checking account and routing number are all you need to get started with customizing your personal checks, whether your account is within BancorpSouth or otherwise. When you order BancorpSouth Bank checks, don't forget about the checking accessories.
Value Priced Personal Checks