As a primary subsidiary of Bank of Hawaii Corporation, the Bank of Hawaii or more affectionately referred to as "Bankoh", provides various financial services to its customers as well as the governments of Hawaii, American Samoa, and the Pacific Islands.  One of its most lucrative services is its checking account because of its many benefits and convenience.  If you are one of its valued depositors, then you would definitely want to take a look at our Bank of Hawaii Check designs.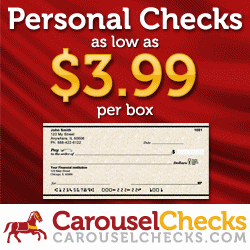 When you
order your Bank of Hawaii checks
from Get Bank Checks you are provided with the utmost complement to the variety of services that come with your checking account.  There are actually a wide number of designs that you can choose from to personalize your checks to suit your personality and lifestyle. We have several categories, including
sports check designs
,
scenic check designs
and
check designs with dogs
. You may think you can save by ordering from your bank, however, when you Order Get Bank Checks, you actually get more savings.
Regardless whether you need personal checks or business checks, it will always be to your advantage to get your checks from the number one source of bank checks anywhere on the Internet.  When you Order Get Bank Checks you also benefit from its proprietary security technology for your peace of mind.  This is an important factor to look at considering that checks are considered almost as good as cash once you sign them.
All you need to do to get your own personalized checks is to send your checking account number along with your routing number to Get Bank Checks and you can begin to order Bank of Hawaii Checks for your Bank of Hawaii checking account.
Value Priced Personal Checks