One of the distinguishing characteristics of the RBC Bank (USA) is that they offer a new breed of banking services to their clients.  It is often described as one that goes beyond what is traditional in the banking community.
The reason is that they want to provide their clients with realistic financial solutions that can make a substantial impact in their lives as well as financial goals.  For majority of checking account holders of RBC Bank (USA), they receive all the resources they need in order to meet these goals, regardless whether they are personal or business in nature.
This kind of non-traditional approach to banking is precisely what Get Bank Checks is endorsing to checking account holders of all locally owned and operated banking facilities including those with national branches.  The mere fact that Get Bank Checks presents a new level of personalization and customization gives these bank clients more advantage in the business community and in their personal transactions.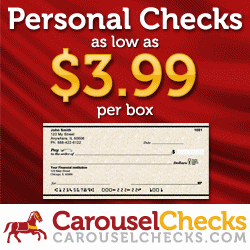 When checking account holders
Order RBC Bank Checks
, they are subscribing to the concept of having high quality, high security, and stylish personalized bank checks, which may either be personal or business in nature.  At this day and age where almost everything happens electronically, there is still an inherent value for personalized RBC Bank Checks, which leaves a lasting impression in every transaction.
Taking advantage of the electronic age, customers can Order RBC Bank Checks simply by providing their checking account number and routing number.  Clients of RBC Bank (USA) will appreciate the innovations of Get Bank Checks.
Value Priced Personal Checks