Forming part of a publicly traded company at the NASDAQ, the BOKF, National Association is responsible for operating seven banking divisions that include the Bank of Albuquerque, Bank of Arkansas, Bank of Kansas City, Bank of Arizona, Bank of Texas, Colorado State Bank and Trust, and the Bank of Oklahoma.  Providing full-service banks in eight states, one of its most sought after products is the Free Checking, which features unlimited check writing privileges with no monthly fee for a minimum of $50 opening deposit.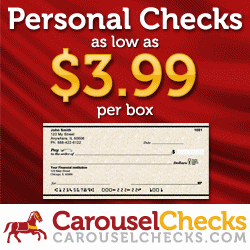 Undoubtedly, depositors that avail of this service are looking for optimum benefits for their money.  There is no better place online to get the best value for bank checks than Get Bank Checks.  With more than 3,500 high quality, secured, and stylish designs, they cost only a fraction of the cost it takes to order from conventional banks and other online stores.  The beauty is that you can
Order Bank of Oklahoma Checks
regardless whether it is for personal or business purpose.
You can Order Bank of Oklahoma Checks or reorder them from the convenience of your home and with the most complementing accessories available.  Get Bank Checks provide every customer with an option to include envelopes, deposit slips, address labels, and address stamps among others.
If you want the utmost in convenience, quality, safety, security, and savings, Get Bank Checks can provide it for your BOKF, National Association checking account.  Moreover, when you Order Bank of Oklahoma Checks, go to the Coupons and Specials for the utmost value for your BOKF, National Association checks.
Value Priced Personal Checks