The BNY Mellon, National Association is the product of the merger between The Bank of New York Company, Inc. and Mellon Financial Corporation, which was consummated on 2007.  This led to a unique focus on the needs of its clients which are made up of individuals, institutions, and corporations among others.  The sophisticated financial solutions of its individual clienteles include checking and saving accounts with the highest standards of openness, integrity, trust, and reliability.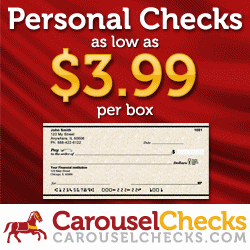 With these exacting standards, individual clients would benefit more by having a personal check that is truly worthy of the concept.  This means uniquely personalized and stands out from other checking account holders of the bank.  This can be easily done with BNY Mellon Checks which features
photo checks
that truly represent the personality and lifestyle of the account holder.  The personal photos can be of the account holder, their family, loved ones, or even pets, vacation scene, or hobby among others. When you
order BNY Mellon checks
, you can also choose from over 3,500 check designs.
When you Order BNY Mellon Checks you can also avail of the different accessories that can include deposit slips, address stamps, address labels, and envelopes among others.  Normally these are accessories that can be very costly with any bank, however, with BNY Mellon Checks, the wide array of accessories not only complement your personal check design choices, but are also very affordable.
If ultimate savings is what you are after, you can check the Coupons and Specials category for more value for your money when you Order BNY Mellon Checks.  Get the most benefits from your BNY Mellon, National Association checking account with personalized BNY Mellon Checks.
Value Priced Personal Checks