Do you need to order Valley National Bank checks? If yes, then here's some good news for you! Not only can you order them right here at Get Bank Checks, you can even choose to personalize and customize your Valley National Bank checks! If you want your new bank checks to appear cool and stylish, all you have to do is to complete the order form and provide us with the important information so we can process your order. Once you have performed all these steps, you just need to wait for a few days for your new Valley National Bank checks to be delivered to your address.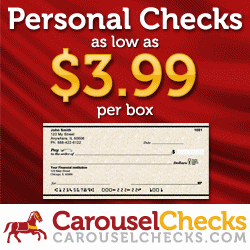 Get Bank Checks is highly trusted by banks and credit unions, as we ensure that all our checks have the highest and top quality safety and security features. So this means that when you
order Valley National Bank checks
from us, you do not have to worry about your checks not being secure. The best thing about placing an order with us is that you can choose from a huge array of stylish and quality
bank check designs
!
Don't Know What Design to Use? Choose from our Huge Collection of Bank Check Designs!
With over 3,500 highly secure and stylish bank check designs, all you have to do is to browse through our collection to find one that will suit your preference and your needs. You can visit our "Bank Check Designs" webpage to start looking for the best design that you can use in your Valley National Bank checks. You will be presented with several categories to choose from, including the Dog designs, the Beach designs, the Flowers designs, the Seasonal designs, the Scenic designs, the Sports designs, and the Patterns designs.
Value Priced Personal Checks