As a full service and wealth management banking facility, the First Republic Bank built its reputation using a tried and tested method, valuable client service.  At the forefront of this solid customer service is a commitment to a responsive and action centered delivery of financial solutions based on the needs and preferences of its depositors.  This is the same type of formula used by Get Bank Checks in the movement of its products.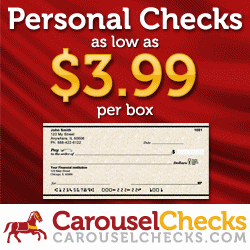 Get Bank Checks deliver what checking account holders are looking for in bank checks.  Not just mere personalization, but rather, one that is exciting, innovative, and stylish.  This is why when customers
Order First Republic Bank Checks
, they actually can choose from more than 3,500 designs that feature
sports teams
(different sports categories),
animals
(horses, dogs, cats, etc.), and breath taking
sceneries
among others.  By having this number of options, the First Republic Bank Checks can truly represent the purpose the checking account is being used for.
Checking account holders that Order First Republic Bank Checks for business purposes appreciate the stylish business checks they receive.  These Get Bank Checks actually leave a lasting impression with every transaction they are used for.  Aside from these, checking account holders can also include a number of accessory options with their First Republic Bank Checks like envelopes, deposit slips, address labels, and address stamps.
All of these come at a fraction of the cost it would take with conventional banking facilities.  For First Republic Bank checking account holders looking for additional discounts, regularly visit the Coupons and Specials category of Get Bank Checks.
Value Priced Personal Checks